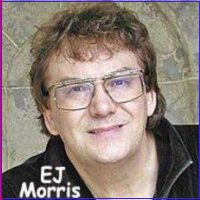 WELCOME ! .. Play the VIDEO Below & Meet
Laurence Chilcott

..from Australia. 


.. Laurence is a noted Adult Stem Cell Researcher and
Key Leader on the

EJ Morris

 
Stem Cell Nutrition Team!

Congratulations .. from EJ Morris..

.. Prepare for a Life Changing Adventure!
It sure is exciting that you have joined our EJ Morris Stem Cell Nutrition Team... .. or will becoming a Club Member soon !

 We are making  STEM CELL WELLNESS  HISTORY  and marketing our "STEM CELL CLUB" and Stem Cell Nutrition products throughout the USA, Canada, Australia, New Zealand, France, South Korea, Africa, United Kingdom, Malaysia, Germany, Italy, Dominican Republic, Netherlands, Mexico , Thailand, Philippines, plus many more !  ... 
(over 50 countries in total )
 We have over 10,000 members on our MLM stem cell nutrition team .. so, YES, we are definitely contributing our part to keep our company ranked  # 1 and being respected as the FIRST .. the most successful and Largest Stem Cell Nutrition company in the World !
But, no matter how large our organization expands to, remember, I am always here to give you my PERSONAL support and marketing leadership.
We have  some business building advice and Easy SUCCESS steps to share with you --- Plus , give you Contact info. for ANY ANSWERS to your Health or  Business concerns. (please watch your e-mails for our Webinars and Hangouts. 
 Again .. Congratulations for making a very wise Stem Cell proactive wellness & "Optimal Health" decision that will have a positive Body Healing effect for the REST Of YOUR LIFE! 
Stem Cells Work. Stem Cells Work EVERY TIME to Heal Your Body!
Let's Soar Onward & Upward, to spread Stem Cell Wellness.
EJ Morris